Xmas at Tropic Days
Tropic Days was a lovely hostel, easily one of the best we've been to (if not the best). It was definitely a good choice for Xmas, not least because they put on a complimentary continental breakfast with champagne. On Xmas Eve, our friend Eddie offered to cook us a Carbonara, pointing out he was both Italian and pretty good with food. We heartily agreed to the venture and even learned how to make our own Guacomole from an authentic Mexican recipe he knew of.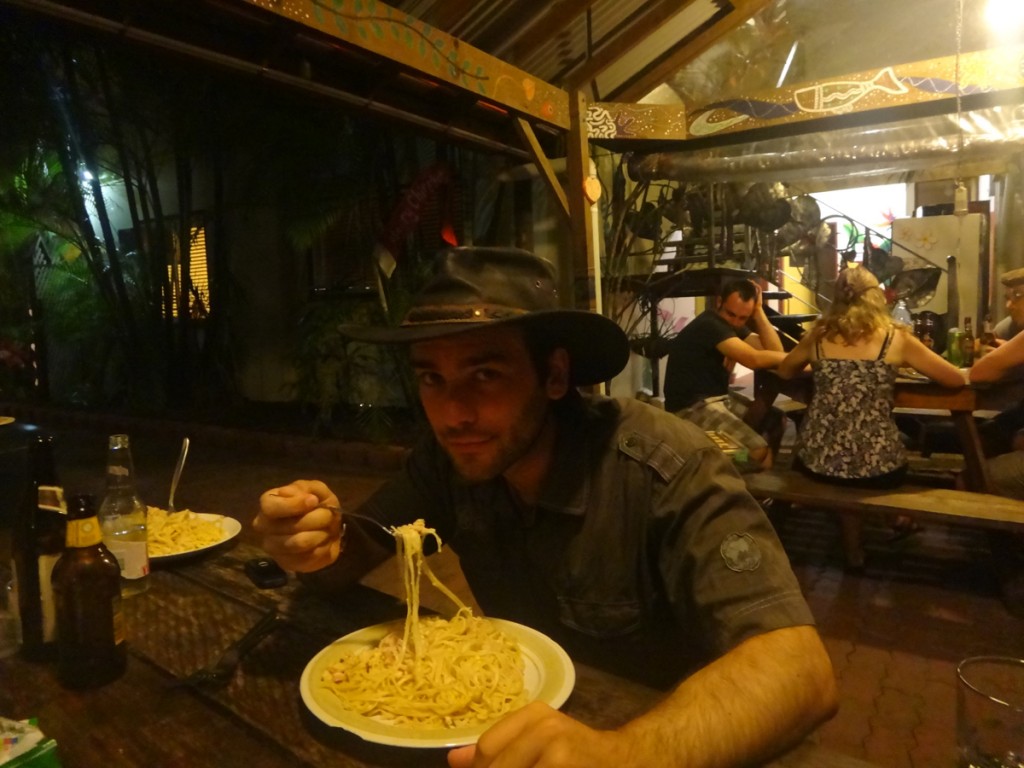 In the evening we gathered in the hostel for drinks. After a few, what began with a few googles on the laptop for Youtube Xmas song videos became a big sing-a-long marathon that covered just about every festive song we could think of, including the Twleve Days of Christmas. Five Gold Rings is always best when drunk.
On Xmas Day (after the fine breakfast), Lucy and I took to the beach for a barbeque; your standard Aussie cliché. But I was at the point of being bored of the Standard Xmas of the northern hemisphere so I actually found the idea of spending it in a tropical summer as refreshing. In any case, Cairns doesn't really have a beach so this was in fact a barbeque on the Esplanade park overlooking the mudflats of the bay, but that doesn't have quite the same ring to it.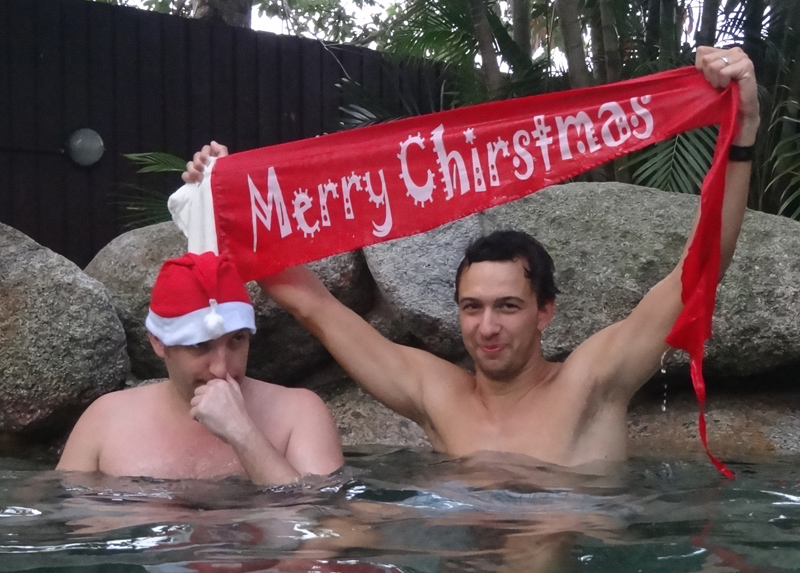 The week between Xmas and New Year began as a busy one, but due to serious storm weather rolling in it was soon a lazy one as one thing after another got cancelled. First my flying lesson, then our kayaking… then our sailing trip for new year! It was a catastrophe. But luckily we were able to get a rebooking for New Year, on the overnight snorkel & dive experience at Reef Encounter. Continue reading →