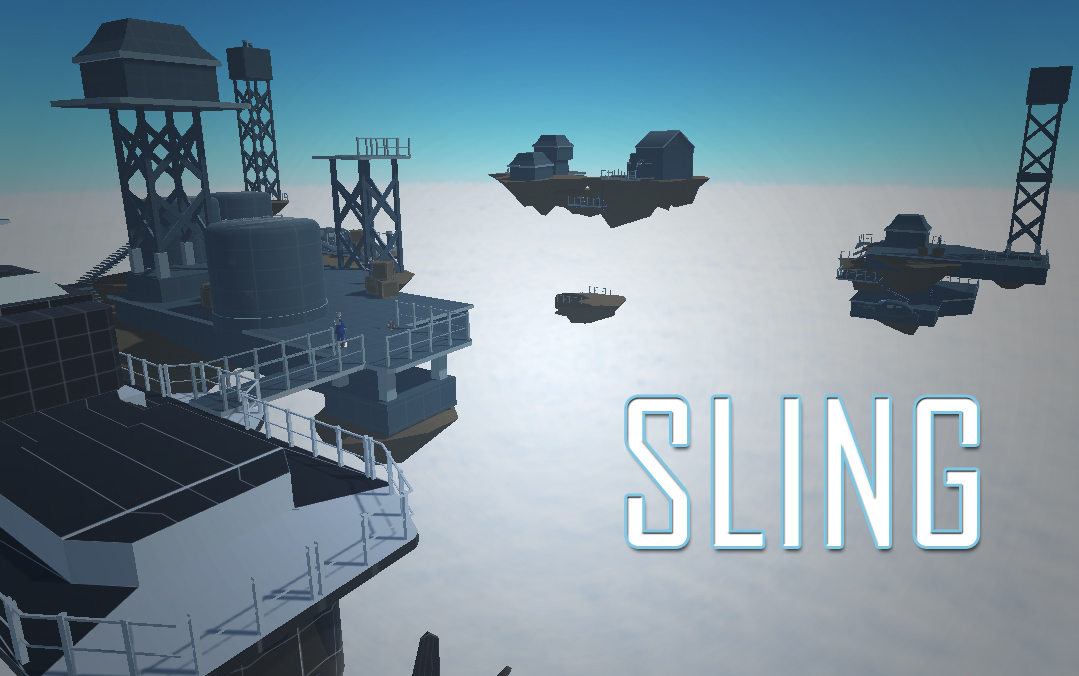 Azimuth. A world of floatrock cities and endless skies. 

You are a cloudgazer; one of the fortunate few to wield the Sling. A wonder from the technological zenith of the Gold Age, this flexible multitool is not only a handy form of transportation, it also makes for a rather unconvential weapon! Which is a good thing, because Ganzabar have captured your home settlement. Time to show them a thing or two…
Sling was made for Ludum Dare 30, in April 2015. I had a lot of fun making it, but it was ambitious for the time constraints (3 days). Nevertheless I'm pretty happy with how it turned out and I'd like to add some much-needed depth into it sometime.
You can see the original submission here.
Art, code & design by Alexander Webb