Hello there once again dear readers. In this installment I shall be portraying our time spent in Townsville. Although only there for 2 nights we packed a fair bit in so there are a few tales to be told.
Before even starting on Townsville a mention should be given to the Greyhound driver who brought us to Townsville, as he was a bit of a character; Alex named him "the Book". Up to this point the journeys on the Greyhound had been fairly easy going, everyone just piles on, finds a seat and sprawls out if they can … not on this coach though. The driver (I don't recall his name) was adament that you were NOT to stretch over the seats; you were NOT to have your legs, arms and bags encroaching on the aisle space; you MUST wear seatbelts as it is the law in QLD and if you chose not to you would get a fine and be taken off the coach at the next available phone box. This of course is the shortened version of the rules, for if I was to go into detail you would be here for an extra half an hour and we still haven't even reached Townsville, which is to be the central piece of this entry.
The hostel we were booked into was just a short walk away from the Greyhound stop so after pulling on our bags we were able to reach it with no drama. Unfortunately from the first contact with the guy that owned the hostel, we could tell there was a slightly odd feel to the place. He did not have a welcoming manner and it felt like we had offended him, though we had only just met. Not really the feeling you want to have upon arrival but that said the hostel itself was at least clean and tidy. This may have been due to the large signs in the kitchen reminding you how to clean dishes and the CCTV present to ensure you did them. This isn't the first hostel that has had a camera in the kitchen as people leaving dirty dishes around is a big pain in the butt for hostel owners so at least they can see if there are serial offenders, but at Reef Lodge it just felt like you couldn't even wait until after you had eaten your meal for fear it may be deemed uncleaned and you would lose your deposit. Not so relaxing. Even on the day you check-out you are not allowed to stay later than noon, which is unusual in our experience of hostels. But anyway, that was all the downside to the hostel (which in fairness as downsides go isn't too bad, as I say it was all very clean). On the plus side, we did get to watch Monty Pythons Holy Grail on the first night, sitting on large outdoor swinging couches (well, I say swinging, they were actually fixed in position but I felt they should have swung). On the second night we watched the third Lord of the Rings, as I hadn't seen it before I was happy to sit for the epic 3 hours (or thereabouts), it was past midnight when the first of the multiple ends were tied up and after watching for a further 15 minutes after the first time I thought it was going to finish (with still no definite end in sight) I started to lose patience that it never seemed to end – something Alex had warned me of previously.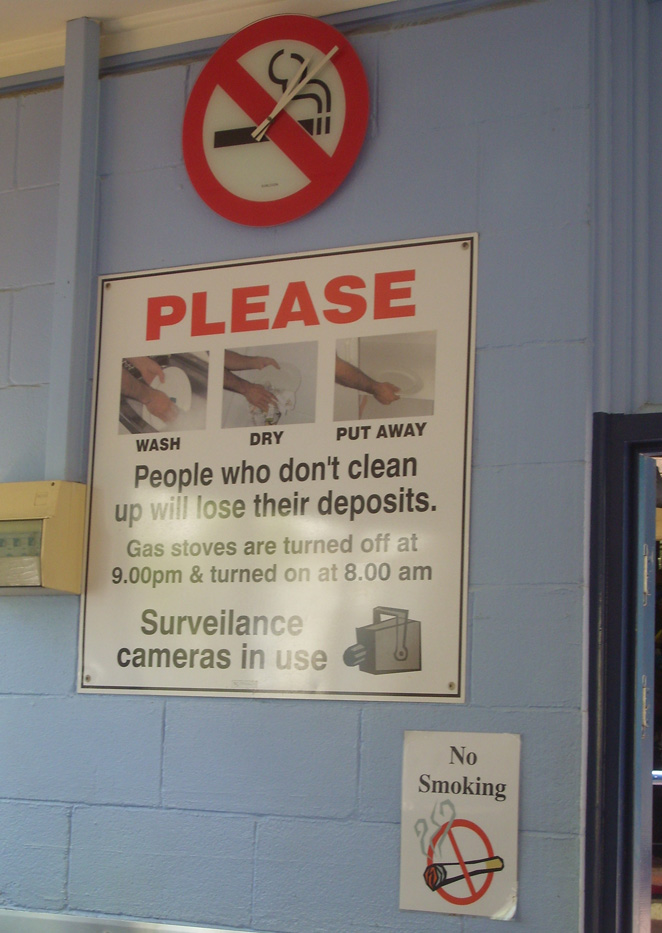 Townsville's population is apparently bigger than Cairns though the town itself felt pretty small to us. On the first day we just ambled about really, getting a feel for the layout and popping to Woolworths to pick up some groceries before heading back to the hostel to watch Holy Grail. On the second day we headed to the Reef HQ aquarium, conveniently just down the road from the hostel. It was fascinating. One of their main tanks is home to a living coral reef, we sat in front of a large viewing window and I could have stayed there for hours just watching the fish going about their daily business.
One of the highlights of the visit was getting to see the turtle hospital. They have 4 tanks, and when we visited they were at full capacity. They get turtles brought in for various conditions, unfortunately a common problem is gastric stasis as a result of plastic consumption. Turtles are opportunistic feeders and their eyesight isn't very good so a floating piece of plastic looks just as tasty as a real bit of vegetation or fish, so remember people THROW YOUR RUBBISH IN THE BIN. Our guide for the tour, Craig, was fantastic, his enthusiasm was infectious. He was so good at explaining the facts to everyone, especially the kids. For example, did you know why a green turtle is named as such? … No, it's not because of any green colouration. It is due to their diet of vegetation. And did you know that a third of their muscle is in their chest muscle? No wonder they can swim away so easily.
As we were admiring all the little (and big) fishies, Alex had further ideas for his evolution game. I suggested that it should be called "Pimp my Fish". I can see it now, number one on the best game list – Keep your eyes peeled folks!
Later on that day we walked up Castle Hill (despite being called a hill, it is just a few metres short of being classed a mountain). We were just ambling along really but the closer we got to the start of the trail, the more runners and serious walkers appeared. Alex, although wearing jeans, looked prepared as he had his hiking boots on. I, on the other hand, was wearing my thongs (aka flipflops) and everyone else seemed to be wearing runners (aka trainers). We decided to continue anyway and just assess the terrain as we went, if it got too tricky we would just turn back. Luckily there was no part that we encountered that was too challenging and we made it about two thirds of the way up; we could have continued to the top, however we decided that with the fading light and dinnertime approaching it made more sense to head down again. We reached an intersecting path so we could take a different route back down, all in all a most enjoyable walk.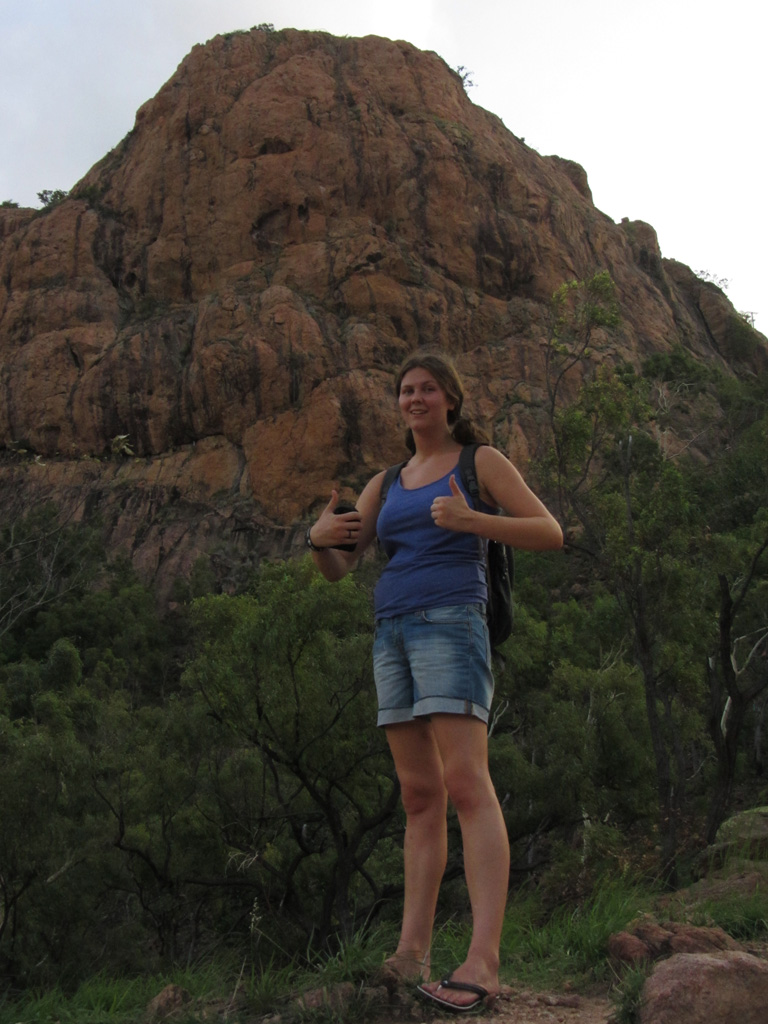 And that was pretty much the end of our stay in Townsville. We would be catching the Greyhound at 12 noon so we decided to head to the nearby park for a couple of hours; where we spent some time reminiscing the journey so far and playing on the swings.
Reef Lodge rating: 58/100