It's about time this blog started being a source of actually useful knowledge, and I'm going to start simple. This is something I struggled to find just about anything on when googling recently: the 3DConnexion Space Navigator is a neat little "3D Mouse" I've had for many years now; useful in any program where you want to get around a 3D space via multiple directions and angles at once. So, for the other 7 people out there with a Space Navigator, looking to use it on Blender but can't seem to configure it out: fear not! Got you covered.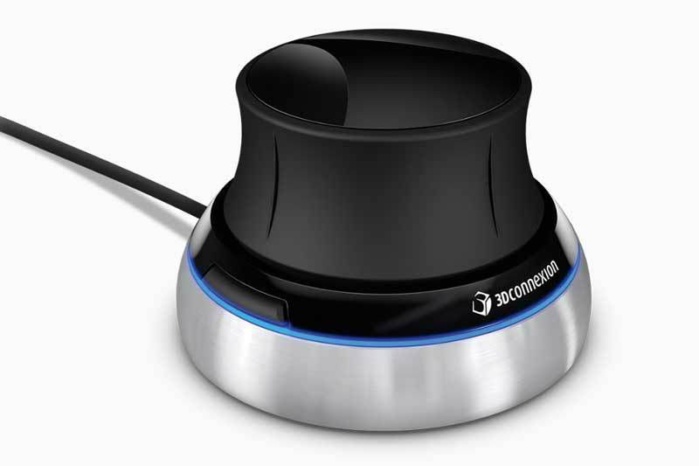 Setup is most likely just a matter of a few options to get it behaving in a sane way, but knowing which way around you want things can be confusing to work out. I'm going to assume the hardware is connected and it's responding to movement of the device, just not in a way that's usable.

In Blender 2.83, go into Edit > Preferences, then Input.

Find NDOF (short for N Degrees of Freedom)

In here, you will (probably) want the following settings:

Pan Sensitivity: 4
Orbit Sensitivity: 4
Deadzone: 0
Navigation: Orbit
Rotation: Turntable
Invert Zoom: OFF
Swap Y and Z Pan Axes OFF
Invert Axis Pan: all OFF
Invert Axis Orbit: all OFF
Fly/Walk Lock Horizon: ON
Helicopter Mode: OFF
If something still seems off, by all means change them, but these are the settings that worked for me. Hopefully that saves someone a lot of painful trial and error.